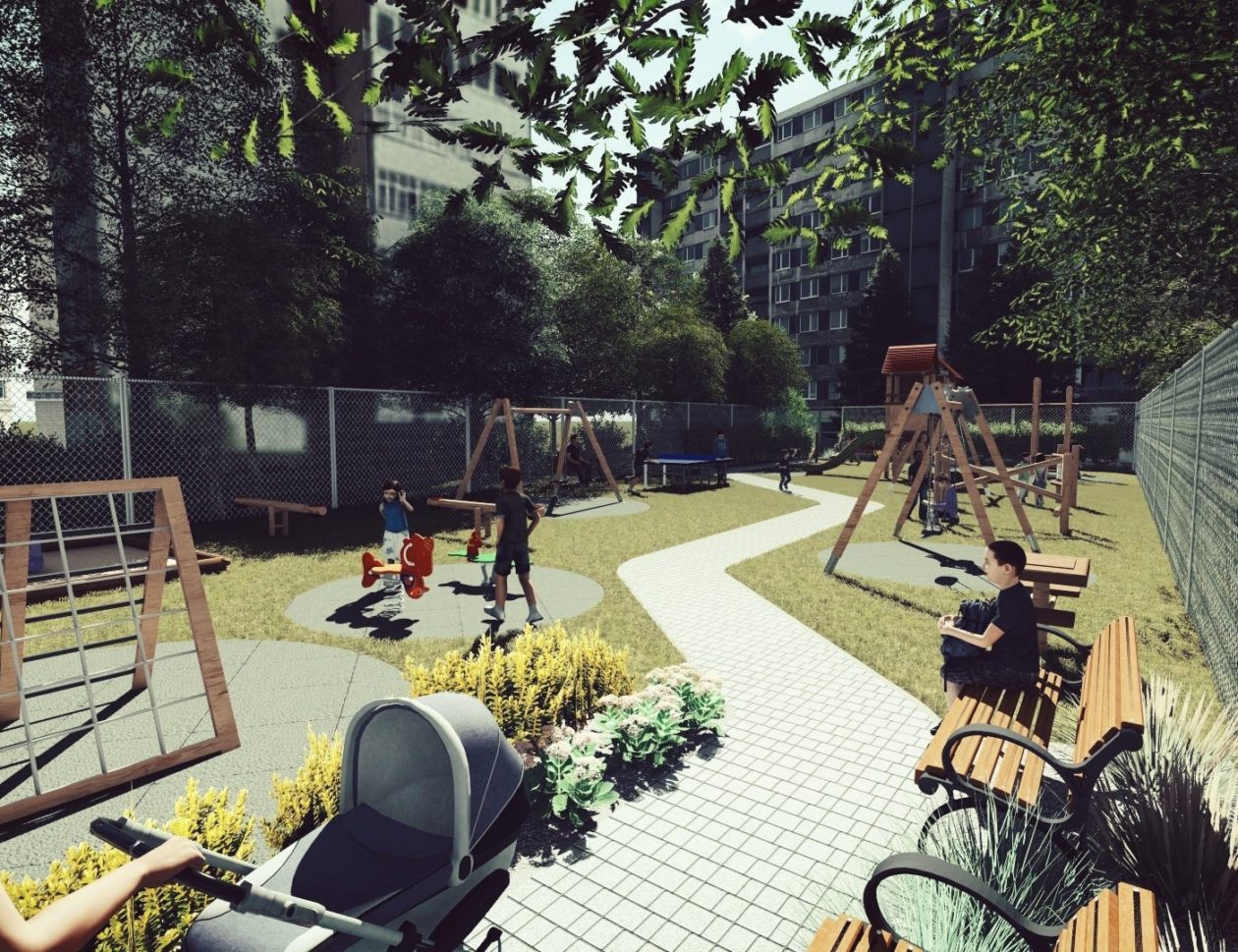 2019 January 27
–
Kensington Ltd
Address: Odorheiu Secuiesc, Taberei district
Surface: 488 qm
Date: 2017
Customer: Mayor's Office of Odorheiu Secuiesc
Designed by: EGT LANDSCAPE
Executed by: EGT LANDSCAPE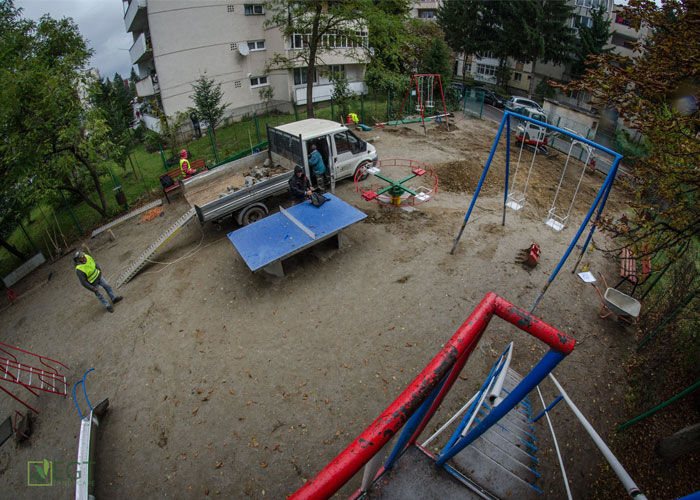 As part of the Renewed playground program, the first renovated playground was the one in the Taberei district.
Many generations have grown up playing on the old iron swing seats, so many of them have felt a kind of nostalgia for these places. Nowadays however it is important to modernize the playgrounds in residential areas and replace them with modern and friendly elements, creating more natural areas for kids.
As the place was quite small it did not allow enough space for lots of new elements, yet our team tried to work with a wide range of elements and provide facilities for several ages. Besides the various jungle gyms for climbing, slides and other elements that develop motricity, there was also placed a nest swing, the children's favorite, and a sandbox for developing creativity.
Ping-pong has proven to be a good alternative for those who want to keep moving. Those who want a little brain training can use the chess table. The protection areas of the elements are made of rubber pavements and lawn. The playground is surrounded by green hedge and ornamental plants, which besides their beauty also offer an oxygen-rich environment. For easy maintenance and also for aesthetic reasons we used decorative gravel.
Parents and grandparents can rest on the comfortable benches and watch the game and community life of new generations without worries!
"Waiting for a miracle ... Once we met the young and dynamic team of EGT Landscape, the miracle entered our gate. Just as it sounds. They transformed our hilly, muddy backyard full of clay into a fairytale garden. Their professionalism was obvious at the very first meeting. After giving them a few information and pictures, flower preferences they made a plan that included everything, even what we would not have been able to express. During the arrangement works, they completed the tasks in teamwork, and their attention and effort have brought us a dream garden that neither children nor adults would really want to leave. Their professionalism was obvious not only during the works but also during maintenance works. It is a team of experts with outstanding results. Thank you! "