We provide maintenance of your garden from A to Z throughout the year
We are sure that professional maintenance is part of a successful project. We do our best to use long-term sustainable solutions, but let's not forget that a garden is never READY.
Green spaces and gardens are made up of permanently changing plants, therefore these require attention and maintenance almost all year long. Without maintenance, even a well designed and arranged garden loses its value. The secret of an always delightful garden lies in its maintenance.
Lawn scarifying: with our equipments we get rid of the thatch, this way allowing your grass the room to breathe and encourage further growth
Soil fertilization: equal dispersion of fertilizer that provides regeneration and grass density, improves grass, enhances its color and drought tolerance.
Lawn mowing: By each mowing we improve the quality of the lawn and contribute to its natural reproduction.
Weeding: for weeding we use pesticides or herbicides combined with fertilizer that do not harm the lawn.
Overseeding an existing lawn (if needed): bringing your damaged or thin lawn back to life by supplementing the soil and seeding grass or laying turf rolls.
Fruit trees and bushes
The main purpose of the pruning in spring is to ensure the balance between growing and harvest. Special cuttings have to be made during the vegetative stage. Depending on the age and shape of trees, we differentiate the following types of pruning:
Crown lifting

Regular selective pruning: to control the size and shape of the tree and to allow more light into the center of the canopy
Rejuvenation pruning: rejuvenation of old and neglected fruit trees
Perennial plants
Perennial plants can be shorter (perennials for rockeries, alpine flowers), with slow growth (évelőágyi évelők, díszfüvek, lombjukkal és virágukkal díszítők) or can be plants of the spice garden, such as aromatic herbs. If you prune them 1-2 times a year they can be maintained and can be a true adornment of your garden.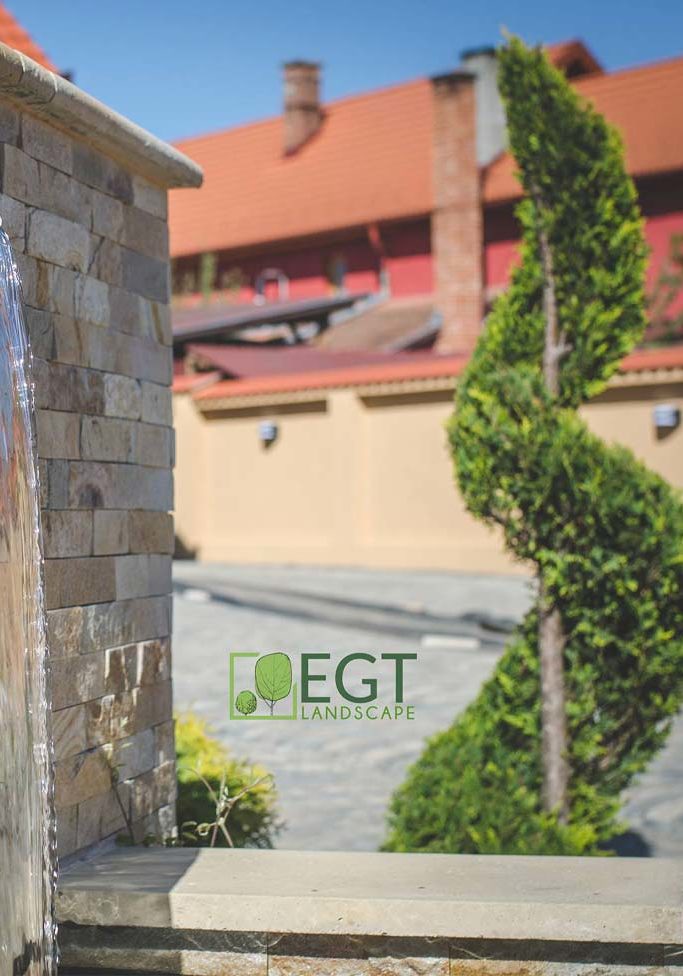 Ornamental trees and shrubs
The crown of ornamental trees can have different heights according to the species.
There are ornamental trees with special shapes grafted on a short stem that are grateful for pruning, such as:
Salix caprea "Pendula" (weeping tree)
Chinese willow (round canopy)
Cupressocyparis leylandii (spiral canopy)
We prune tall ornamental trees, with a balanced crown very rarely and cut only those branches that are absolutely necessary. We rather remedy the mistakes, irregularities.
The purpose of pruning mature trees is to protect their health, structure and aesthetics and to protect the environment.
We provide the pruning of both 1-2m high ornamental trees with a special canopy (round, weeping, columnar, conical, spiral, etc.) and those with a height of 10-15 m.
Regular pruning and shaping of ornamental shrubs is a key factor in maintaining the garden's atmosphere both in terms of plant protection and aesthetics.
Hedge trimming
The shaped green hedge is an important part of the garden: it can complete or replace the fence, can provide an excellent background for plants of different shapes and colors and can divide the garden into smaller units.
Green hedges with woody stem and green leaves must be cut twice a year.
For example: Carpinus betulus – hornbeam
Berberis thunbergii – Japanese barberry
Ligustrum vulgare – privet
The ever-green ones can be cut once a year at the end of the summer.
Pl.: Thuja plicata – giant red cedar
Buxus sempervirens – boxwood
Taxus baccata – yew
Whenever we start the system in spring we have to check the filters, valves and the pilot must be reset. Start the system and check if the sprinkle nozzles are placed correctly.
In wintertime: it is recommended to empty the system before the cold season. With a compressor we empty the water from the whole system through the nozzles, after which we stop the pilot.
It is important to pay attention to the needs of plants (light, soil type, etc.) at the very beginning of landscaping works. If we manage to create a microclimate in the garden that ensures excellent life quality for our plants on the long-term, we will spend less time with caring for them. It is obvious that healthy and well-fed plants will be more resistant to pests and pathogens.
The most common way of pest control is spraying. We can get rid of pests with pesticides containing different active ingredients. Pesticides are dissolved or mixed in water, sprayed evenly over the top of the plants to provide fungicidal, pest and weed control.
Disinfectant spraying in spring – 

in case of fruit trees and bushes

Spraying in growing season – it can take place several times during the year according to the diseases and pests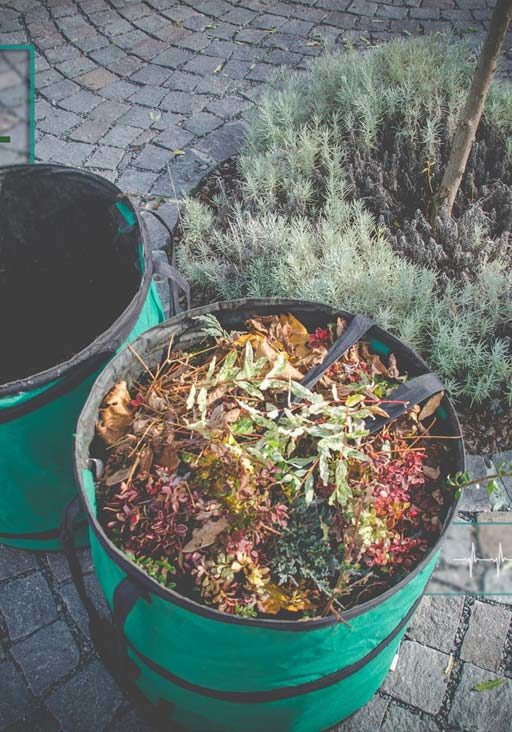 We provide disinfection and treatment of trees, shrubs, green hedges and conifers!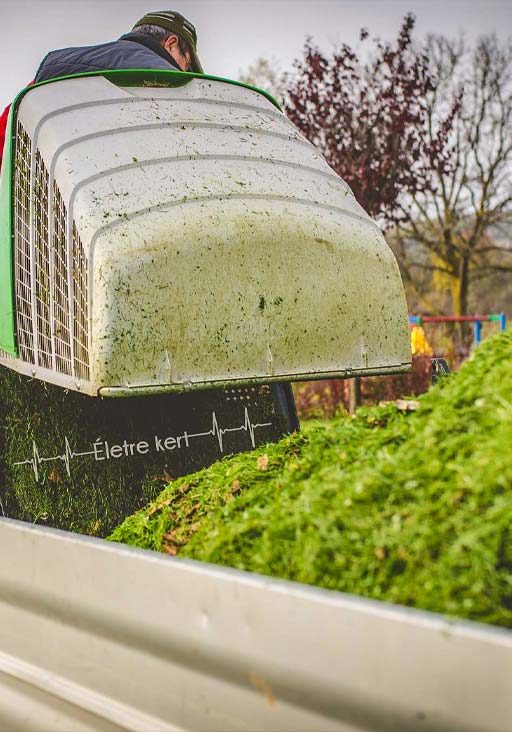 Managing green waste is one of the main issues of garden maintenance. In many cases, compost bin can be a good solution, but there is not always enough room for all the green waste gathered from the garden or it might be too small after spring maintenance works.
We can solve this problem too, by transporting waste resulting from maintenance works (cut grass, cut branches, wasted, weeds, etc.)
Management of green wastes:
Shredding, chipping branches: chopping branches resulting from pruning trees, shrubs
Bringing together green wastes, cut grass and weeds
Raking up several times the dried leaves falling in autumn
Transport of green garden wastes
Composting them with in-house facilities
The maintenance work mentioned above is carried out by our own professional equipments such as

Viking petrol powered scarifier and lawn mower
Viking lawn tractors
STIHL environmentally friendly equipments: trimmers, lawn and green hedge mower
Manual and motor powered sprayer