Designing a garden always starts with a discussion with those who will use it, how they want to benefit from this space, and what are the important issues for them. How they want to feel when they spend time in these places (in the "Living Room" of a private garden). We continue with the evaluation of the site's facilities and analyze them: is it an area near the forest, is there a panoramic view, or is it a narrow and limited place? All this information helps us to find a way to respect the spirit of the place as much as possible.
Our team offers full service to both administrative and commercial customers as well as participates in residential projects.
Our tasks include sketching, concept plans and 3D design, authorization documentation and the construction plans. We provide technical advice in developing plans for private gardens, courtyards of institutions (kindergartens, schools, industrial facilities, etc.) or regional developments.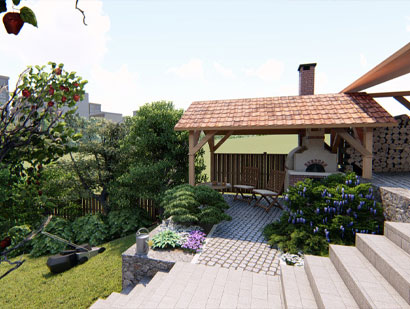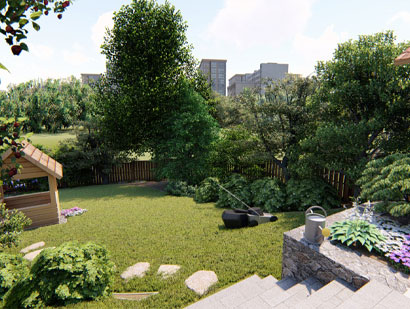 Our task is to help the customer's decision making and to facilitate finding the information needed. In this regard, it is necessary to take into account the properties of the area we can take advantage from, the professional solutions available and the individual ideas of the customers so that the details, the hardscape of the place and the planting concept can be personalized.
The first step is to check the site, which provides an excellent opportunity to discuss about the ideas of the customer.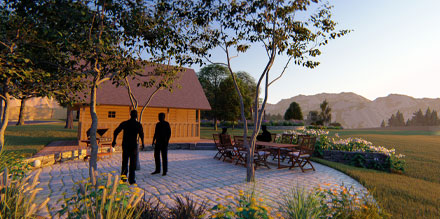 It is very important to assort the individual customer views with technical considerations, so in most cases the plan is born after several meetings.
It means the elaboration of site plans, 3D designs and detailed plans. During workshop activities the ideas gathered during the meetings are transformed into plans, so the implementation can start with a well grounded design.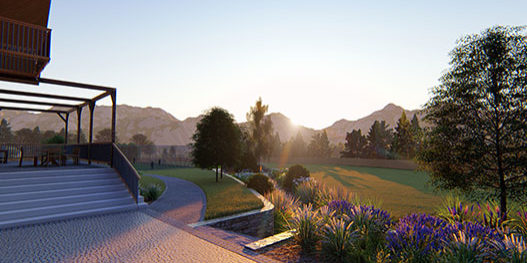 Project documentation containing plans, 3D designs and budget estimates will be handed to customers with customized content in printed and / or electronic form.
We do our best so that the project can be implemented in the way and according to the quality provided in the project.