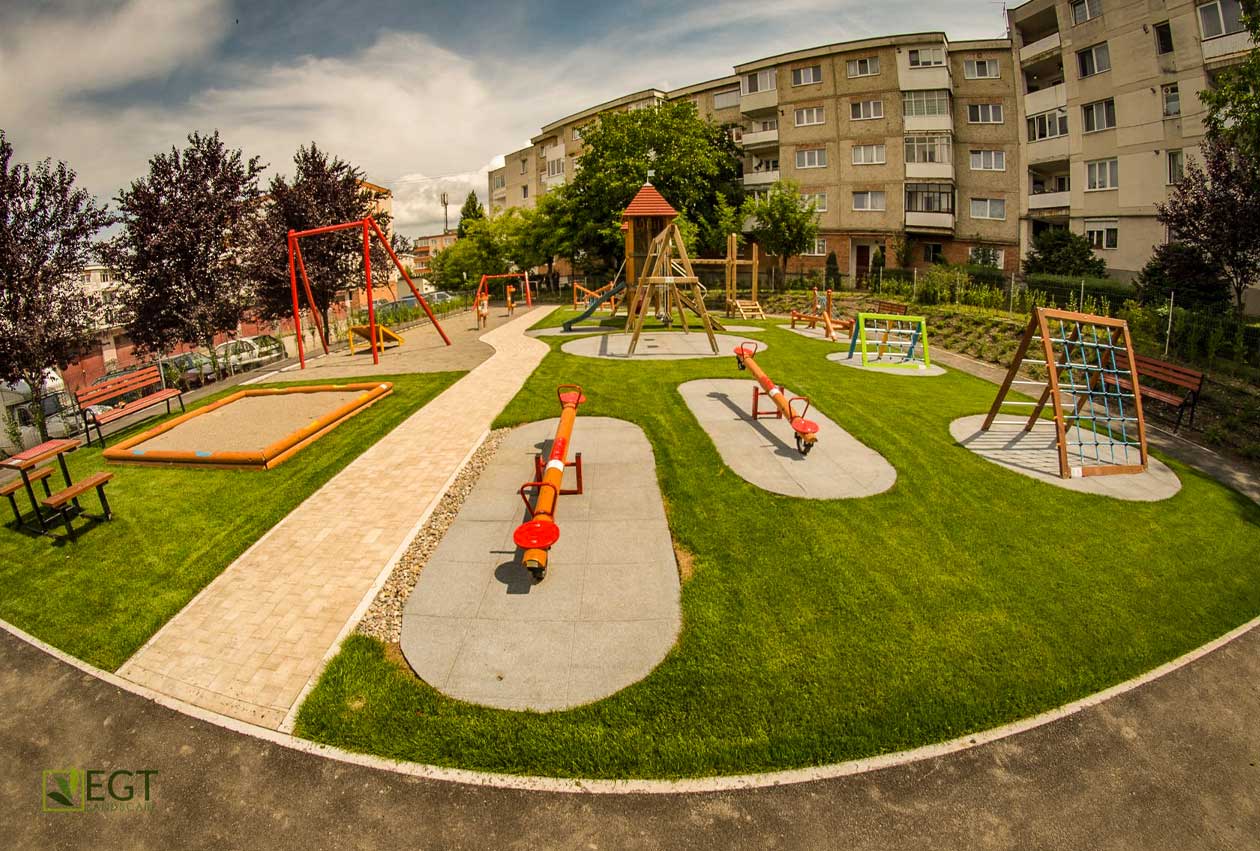 2015 February 16
–
Kensington Ltd
Address: Odorheiu Secuiesc
Surface: 847 mp
Data: 2017
Customer: Primăria Odorheiu Secuiesc
Proiectant general: EGT LANDSCAPE
Executed by: EGT LANDSCAPE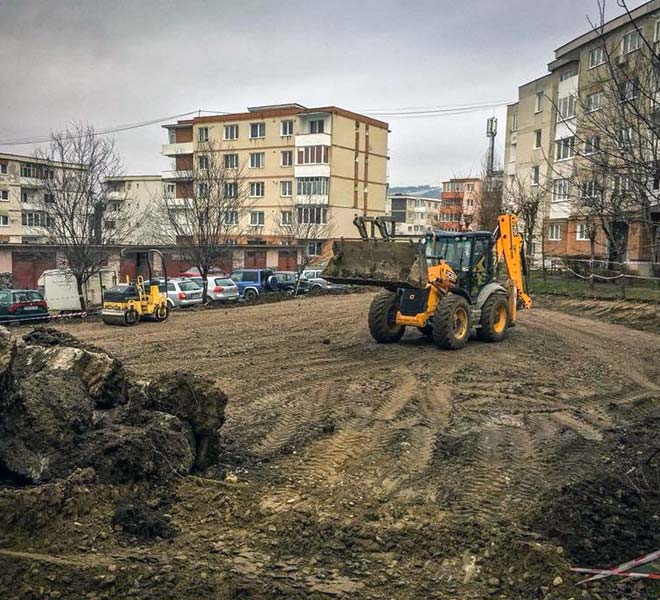 The playground in the Bethlen district has been renovated thanks to the Renewed Playgrounds program initiated by the local administration of Odorheiu Secuiesc.
The old elements made of iron, with their own depressing colors, are no longer fulfilling their function, because in the colorful, imaginative world of today's children they are no longer attractive to the little ones.
Playgrounds do not meet the most basic European standards, such as secured and safe items, enclosed spaces. For a more functional and intensive use and due to the possibilities of the place, the playground deserved to be included on the list of playgrounds to be renewed.
We could witness the birth of an entirely new concept. Considering the possibilities of the place and eliminating the difficulties caused by the level differences, we tried to benefit of them, so that children can play in a safe and stimulating environment from all points of view. The paved bicycle trail around the playground as well as the promenades along the ornamental shrubs and lawn provide a completely new atmosphere. The integrated irrigation system provides sufficient water for lawn and plants, thus facilitating maintenance work.
Grouping elements according to the children's age provides fun for both small and bigger kids, without affecting the play of each other. The very popular cableway, the complex climbing structure with  slide, the nest swing attract not only the children from the neighborhood. This way the exploitation of the playground is guaranteed almost every season.
"Waiting for a miracle ... Once we met the young and dynamic team of EGT Landscape, the miracle entered our gate. Just as it sounds. They transformed our hilly, muddy backyard full of clay into a fairytale garden. Their professionalism was obvious at the very first meeting. After giving them a few information and pictures, flower preferences they made a plan that included everything, even what we would not have been able to express. During the arrangement works, they completed the tasks in teamwork, and their attention and effort have brought us a dream garden that neither children nor adults would really want to leave. Their professionalism was obvious not only during the works but also during maintenance works. It is a team of experts with outstanding results. Thank you! "