What is a spiral herb garden?
It is a carefully planted microcosm with many advantages, including energy efficiency, aesthetics and special utility - especially if the owner is a master in the kitchen.
Provides a favorable microclimate for plants, which can be used from spring to autumn. And last but not least, it helps you to garden in harmony with nature.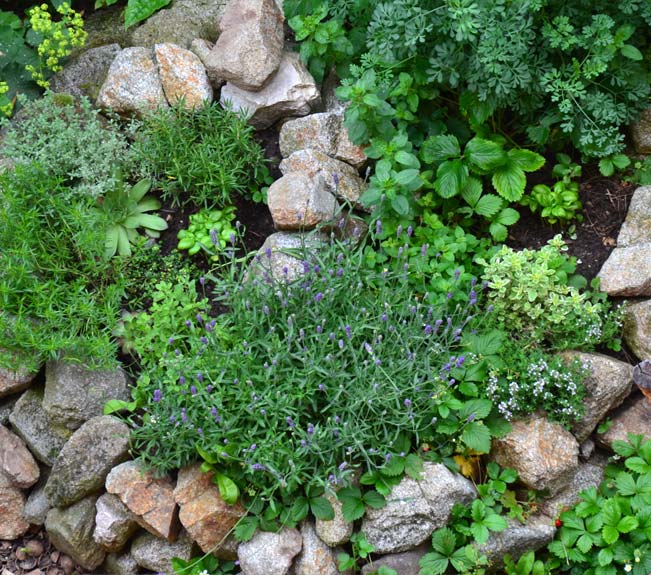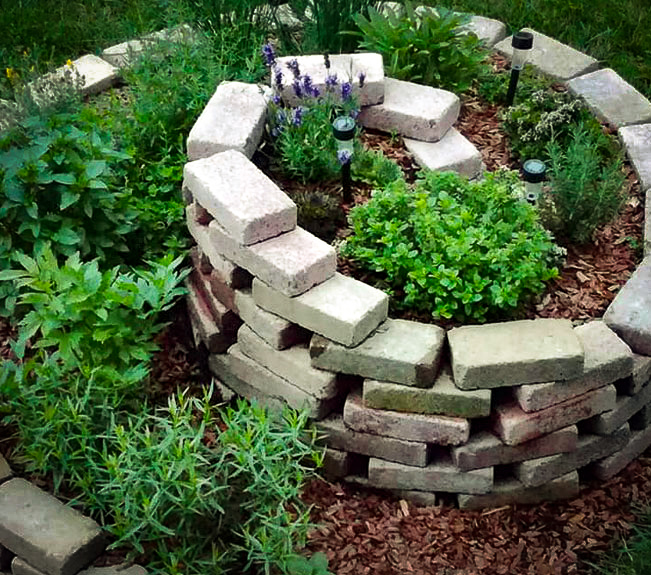 How to build a spiral herb garden?
There are many possibilities and materials to build a spiral garden with herbs. And if you already have a sunny place of about 160 cm, why not arrange one? What you need is a small amount of building material, like brick or stone.
The foundation can be filled with remaining building materials with a high content of lime or agrotextil. The brick / stone used plays an important role in storing the solar heat and pass it to the plants during the night. It is important to keep in mind that the spiral garden should be exposed to sun, it should receive as much sunlight as possible during the day.
You can grow all the herbs you need for everyday cooking, but be aware that some of them need more sun, while others prefer some shade. At the top of the spiral we recommend the following plants: lavender, rosemary, thyme, oregano and marjoram. In the middle circle of the spiral you can put: dill, chives, thyme and anise. In the lower side of the spiral is ideal for plants that require a lot of moisture, such as lemon balm, chervil or peppermint.
Maintenance is very simple, due to the microclimate it can be maintained without problems with watering.
Pulling the weeds from time to time takes just a few minutes. Once the aromatic herbs cover the available surface, you no longer need to remove them.
Fresh aromatic plants are miraculous and one thing is sure, each one is good for something.