When spring comes everyone starts to think about the garden, fruit trees and roses. We immediately start searching for information about tree maintenance on the internet or in books. Unfortunately most of those interested are scared by seeing the complicated terms and instructions and are afraid to get on.
Here below you can find a few tips for encouragement:
Pruning fruit trees and roses is more useful than not pruning at all, even if it is not done properly.
Techniques can be learned by anyone
The beginning of the spring is the most suitable period for pruning
If you do nothing else but remove dry branches, you've already done something good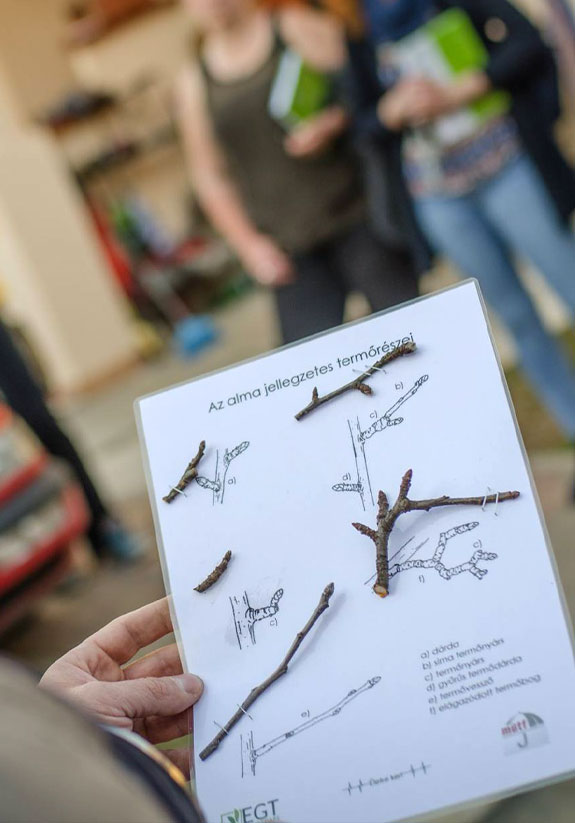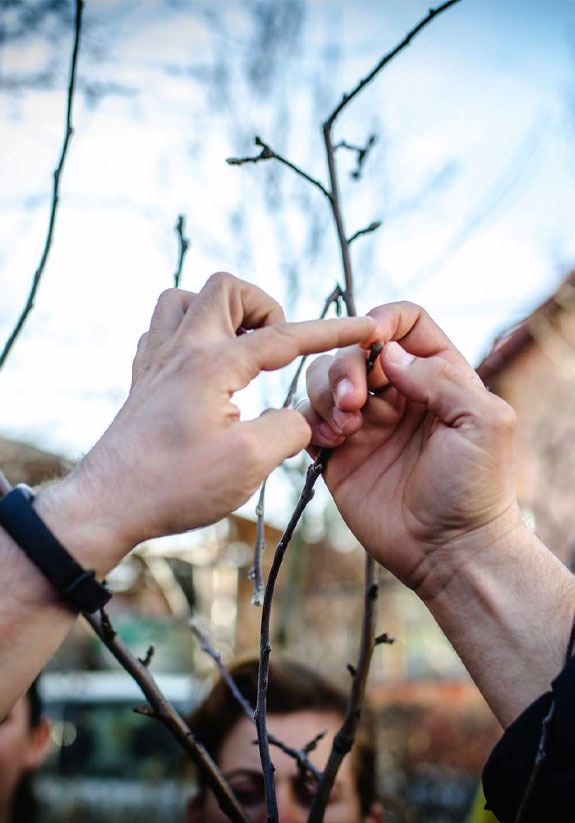 Annual fruit tree pruning
Cutting of dead or diseased branches
Removing the branches that are moving towards the interior of the crown. The canopy must be thinned!
Let's keep in mind that these branches prevent the light from entering the canopy and thus delay the ripening of the fruits, and diseases occur more often if the canopy can not air properly.
Cutting branches that are growing downwards.
The branches that point directly to the earth do not play any important role in the life of the tree, so you would better cut them off.
Let's look for fruiting buds on the branches! Plump buds are flower buds. It is important to know that each flower produces 4-5 fruits.
Having this in mind you can somehow estimate the fruit weight to which the branch will have to resist. It is important not to leave too many fruiting buds, because the result will be many small fruits.
Would you like to have beautiful rose bushes full of flowers?
Don't be afraid of pruning, your rose will be thankful.
Basic pruning steps:
In autumn we cut only the top third of the rose bushes!
It will be more protected from frost. In spring we remove dead and diseased branches.
Let's choose 3-4 main branches that we cut off leaving only 2-3 buds.
The rest can be removed without any problems, because only the new shoots will flourish.
We can not keep our hands in pocket not even in the flowering period.
We have to remove wild suckers! Which are these? You can recognize them very easily!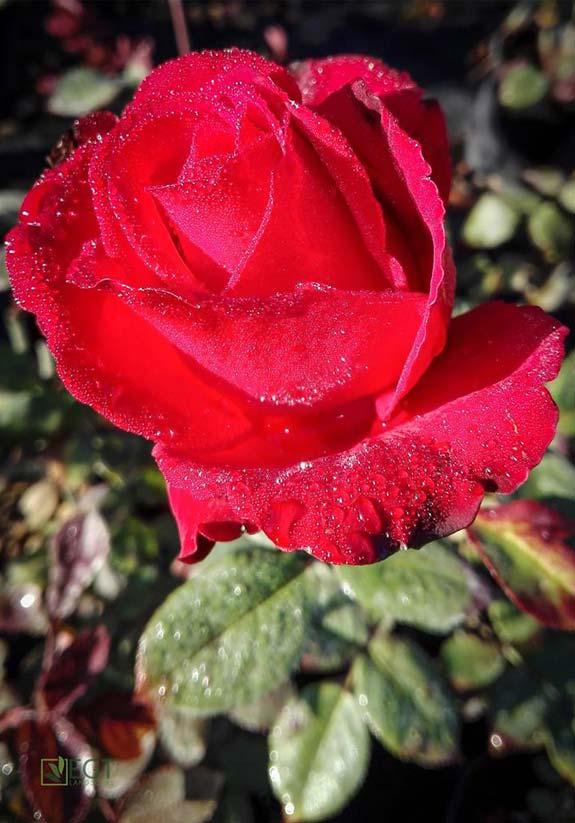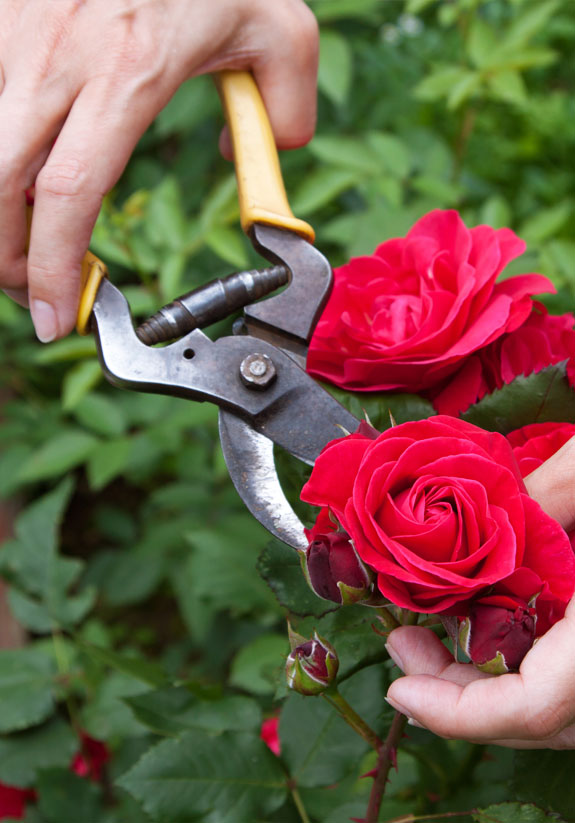 Wild suckers usually have a more open color than the noble ones. The petiole contains 7 small leaves.
Noble roses are grafted on the rootstock of the rosehips, so it is normal for wild suckers to appear. These must be removed because they can easily affect the grafted roses.
Here below you can find a few tips encouraging you to start grafting and learn some pruning techniques.
If you want to give it a try you will need bypass shears that will offer you comfort and will protect your plant!
You have nothing else to do but to enjoy the outcome of your work.
Always remove the wilted flowers! It is important not to cut immediately under the flower head but with 4-5 leaves below! Thus the bushes will have to bring new shoots, which will mean more flowers all summer long.